As principal of Gulf Trace Elementary, welcome to the Sea Star website! We are delighted to have you as our guest and invite you to take some time to browse our site. We hope that the information you find here will help you learn about our school's efforts to increase student achievement, as well as the many activities we offer throughout the school year. Our school is home to over 600 bright and enthusiastic learners in grades Pre-kindergarten through fifth, as well as a dedicated and supportive staff.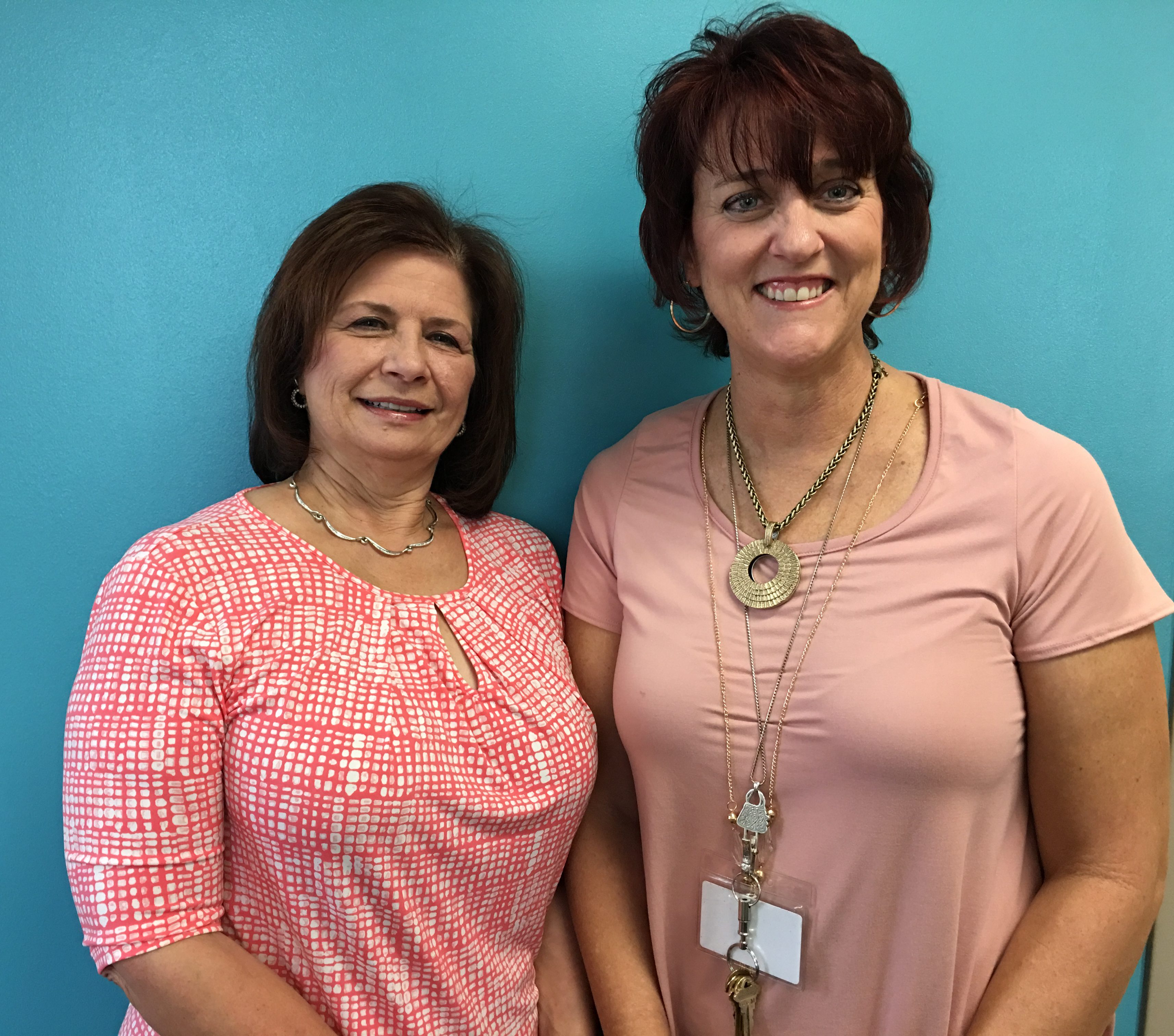 Principal – Hope Schooler
E-mail Address – hschoole@pasco.k12.fl.us
My name is Hope Schooler and I'm the principal of Gulf Trace Elementary. My own education began at Louisiana State University-Shreveport where I earned my bachelor's degree in elementary education. I began my teaching career in Louisiana teaching a combination class of first and second graders. After two years there, my family moved to Pasco County where I have had opportunities to teach every grade from first to sixth, serve as a dropout prevention teacher, and a writing resource instructor over a 15 year period. I received my master's degree in Educational Leadership from the University of South Florida in 2001 and my first leadership task was as the assistant principal at Cypress Elementary for three years. Next, I became the principal at Cotee River Elementary for two years and then was given the opportunity to open a new school, Gulf Trace Elementary in 2007. I have loved each step of my career journey so far! I look forward to continuing this wonderful journey at Gulf Trace Elementary for years to come.
When I am not with my school family, you will find me doing some of the other things that are near and dear to my heart. This starts with spending time with my family, which includes my three beautiful granddaughters. Reading books, attending sports events, and shopping for special collectables are just some of my favorite pastimes.
At GTES it is our belief that all children can learn, and however differently, it is our job as educators to teach them in an environment that maintains high expectations. Each staff member is committed to helping every student develop his/her full potential. Our instructional program emphasizes "hands-on" and "minds-on" learning. With the support of all stakeholders, it is our goal to maintain a safe, secure, and supporting environment. Our students are expected to show respect for themselves and others and to accept responsibility for their actions and learning. As we embrace the 21st century, tradition meshes with technology to provide our students with a strong and excellent foundation of academic achievement. Our staff and students enjoy sharing their accomplishments, many of which can be found here on our website. Please enjoy your visit to our website.
Assistant Principal – Denise Ballard

E-mail Address – dballard@pasco.k12.fl.us
My name is Denise Ballard and I am the Assistant Principal at Gulf Trace Elementary. I am a Tampa Bay graduate and spent my entire K-12 education in Pinellas county. I began my higher learning through the University of Maryland in Aviano, Italy where I received my Bachelor's of Science in Business Administration. I continued my education at the University of South Carolina, Spartanburg, where I received my elementary education training in 2004. Once that was completed, my family and I decided to come back home to the Tampa Bay area and I have been a teacher for the past 12 years in Hillsborough and Pasco Counties. While teaching, I received my Master's degree in Educational Leadership in 2014 from St. Leo University and was given the opportunity to move into administration here at Gulf Trace.
On any given day, I am out walking my dog, spending time with my two girls, or enjoying all the benefits of living in the Sunshine State! I enjoy reading in my downtime and learning new things.
I am very excited to continue my educational journey with a wonderful group of educators, staff, families, and students at Gulf Trace Elementary. It is my belief all students can excel to their highest potential through positive support and encouragement. I am looking forward to getting to know everyone and working with our community as we watch our students grow!