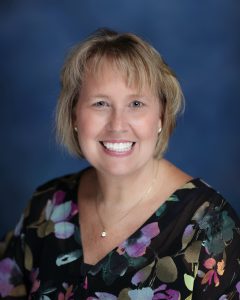 Principal – Kara Abbatello
My name is Kara Abbatello and it is with great pleasure that I introduce myself to you as Principal of Gulf Trace Elementary!  It is truly an honor to be a part of the Gulf Trace family and community!
I come to you with over twenty years of experience as an educator, fifteen of those years as a classroom teacher in Kindergarten, 3rd, 4th and 5th grades.  Although I have always felt at home in the classroom, it was my position as an Assistant Principal at Dr. Mary Giella Elementary and then at James M. Marlowe where I have been most fulfilled in my life's work.
The elementary principalship provides me the chance to work collaboratively with teachers on a daily basis, while also remaining connected to young students learning and growing in the classroom. I firmly believe that every child can excel and that the partnership between home and school builds confidence in students to use their powers to shape their future and the future of our community.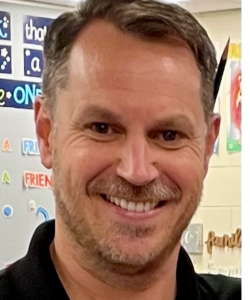 Assistant Principal – Matthew Testoni

My name is Matthew Testoni and I'm proud to introduce myself as your new Assistant Principal! This summer I moved back to Pasco County Schools after having served 9 years in Hillsborough County Schools as the AP of Lomax Elementary Magnet, the AP of Carrollwood Elementary School and as a district resource teacher with Head Start. As a classroom teacher I've had experience of teaching in both Title 1 and non-Title 1 schools in Leon and Pasco counties.
As a new member of the Sea Star community, I hope to share my love for the field of education by working alongside all our stakeholders to continue the work you've done in building a student-centered community through increased student and staff engagement, increased systems of supports for students and ensuring that our practices and learning experiences meet the diverse needs of our learners and the standards.
Coming into a new school, in the middle of the year can certainly be nerve racking for any stakeholder involved. I want to assure you that I come into our school with a willingness to serve and support our staff, the students and the community with love, equity and grace. I will be a leader that works alongside you to ensure the success of our students.